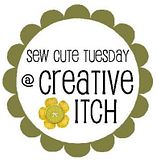 If you are stopping by for the first time, please leave a note so I can return the favor by
visiting your site! I love to make new friends!
It is no secret I love the Sling Bag!
This one I have made not once, but twice for
custom orders and each time I LOVE how it turns out!
This one is available in my etsy shop!